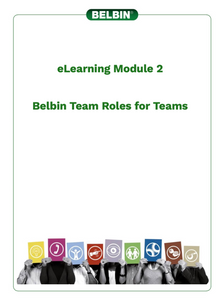 Building on Module 1, Module 2 revolves around applying the Belbin Team Role model for teams. In this module, we explore how a team can benefit by compiling information from a number of Belbin Reports. We use a process called Team Mapping.
Module 2 will:
Explore team dynamics that can occur in teams that have unbalanced Team Roles

Demonstrate how better operationalizing Belbin Team Roles can improve team effectiveness and results
Interested in Module 3 to learn more about a Personal Belbin Plan? Click here.