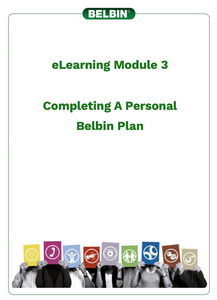 Building on Module 1 and Module 2, this module explores how you can gain individual insights about, and improve, your personal effectiveness through building your strengths and managing your weaknesses. 
In the module you will create a Personal Belbin Plan to help you become a better contributor to your team and further your professional development.
The end product of this module is a live document that you can use to help you focus on real behavioral change.