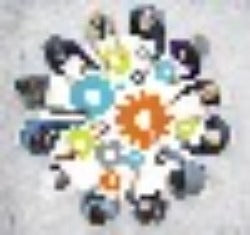 The full TCM package includes all four steps at a discounted rate: a base cost of $115 per team plus $100 per team member. Please purchase only one unit per team from this page - then, click here to select how many team members will be participating.
1) Individual Belbin Report (DIY)
When completing a Belbin report, self and observer feedback is analyzed to examine how individuals contribute, interrelate and behave on a team.
Participants gain a better understanding of their strengths and weaknesses, and how this relates to improved performance.
2) Team Contributions Map
A map that provides important information on a team/group's team composition using Belbin Team Roles, to help team leaders and team members play better to their collaborative strengths and manage their weaknesses. 
3) 1-Hour eLearning

In this module, you will be introduced to concepts that will allow you to better understand the content of your individual Belbin Report and the Team Contributions Map. You will also learn how they can help to improve individual and team performance.
4) Team Seminar
This package provides tools that will help a team to facilitate their own meeting where they will be guided to more effective interaction based on their Belbin roles and Team Contributions Map.
Included:
Step-by-step instructions

Prepration instructions

How to encourage long lasting implementation
How it works:
After placing your order, you will receive an email with further instructions on how to facilitate Team Contributions Mapping, Steps 1 through 4. If you have any questions, contact us.